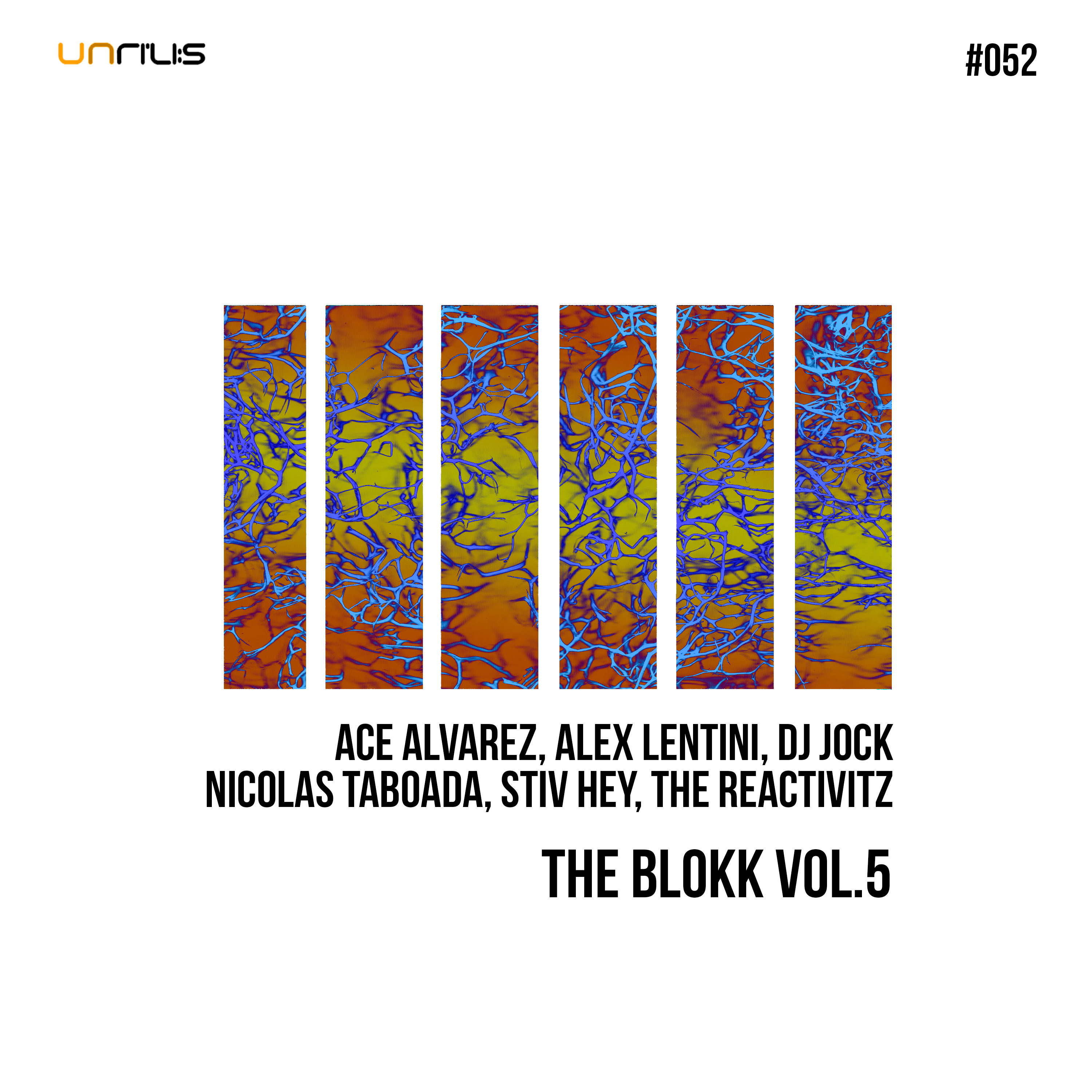 The mighty Unrilis unleashes The Blokk Vol.5
Now on the fifth edition The Blokk Vol.5 includes individual tracks from The Reactivitz, Stiv Hey, Nicolas 
Taboada, DJ Jock, Alex Lentini and Ace Alvarez.
Many of the artists on this release have already proven themselves on other high profile techno imprints 
such as Intec, Phobiq, Unity Records, Elevate, Terminal M, OFF Recordings and Loose Records.
Ace Alvarez opens the EP with the pounding kick drum and warping synths of his track "Instinct". Next is 
the rattling percussion and dramatic bass stabs of Alex Lentini's "Epilogue" before DJ Jock lifts things up a 
gear with the throbbing acid-line of his track "Distant Lands Of Unknown". 
Not to be outshone, Nicolas Taboada keeps the intensity high with the fast-flowing percussion of his cut "The Train". Stiv Hey brings a hint of euphoria to the EP with his atmospheric masterpiece "The Hunter" and saving the best till last, The Reactivitz closes the release with the driving force of "Keep Your Mind Clear".