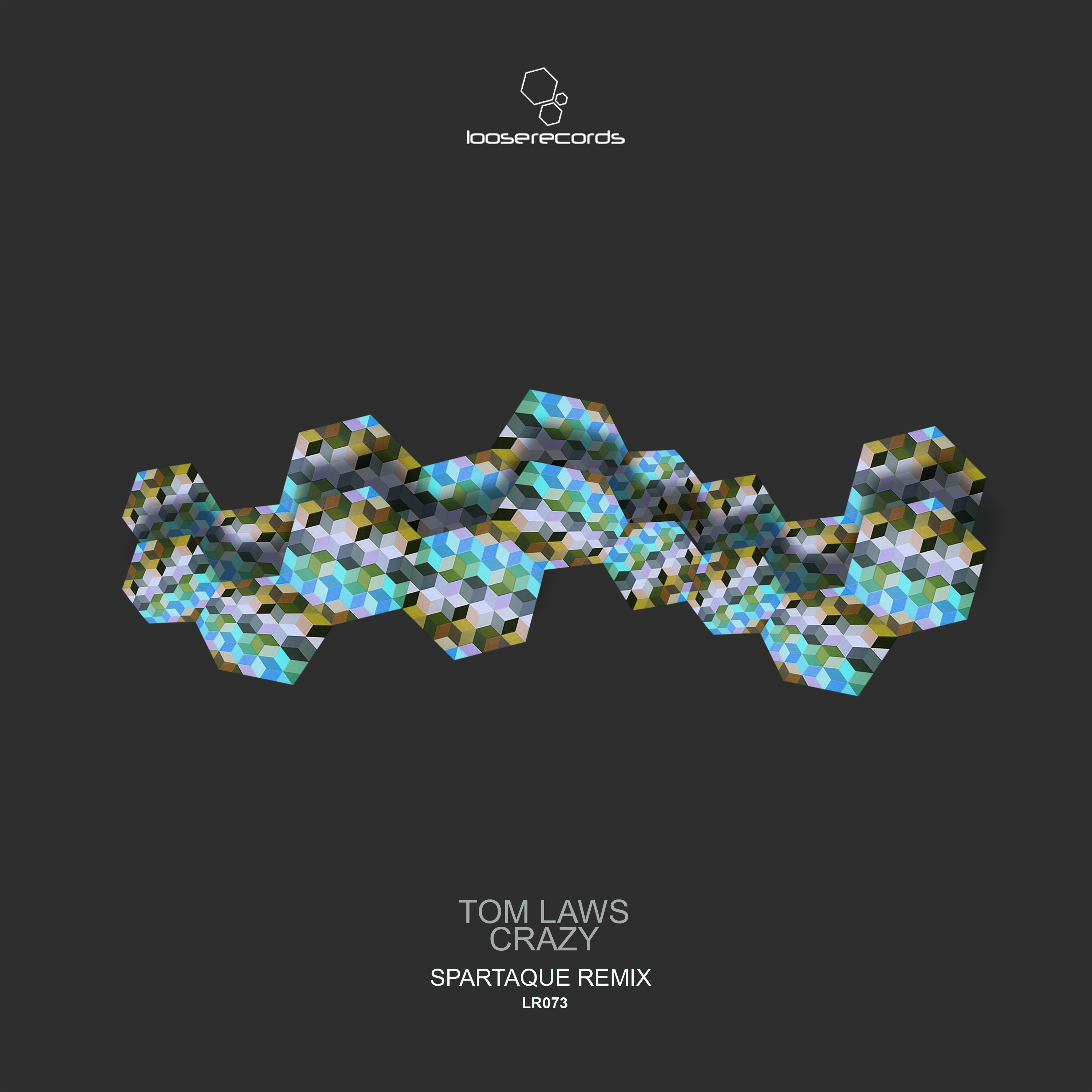 Tom Laws new EP Crazy on Loose Records
Tom Laws new EP Crazy on Loose Records both earns its title and displays the unbound passion of a U.K. techno master at the top of his game. Finding a love for the local underground scene at a young age, Laws fostered a penchant for darker moods and samples that has only grown as he has developed his craft as a producer. Spartaque turns in top-notch remix work on Laws latest collection, testifying to a talent that has rocked festival staples like Mayday and Kazantip, and continues to support his fellow artists through his award-winning podcast Supreme and the world-renowned label IAMT. With recent releases on Phobiq and AnalyticTrail, Laws continues to impact the techno scene with one hit after another, Crazy being an essential entry in a musical journey that is only rising higher and higher.
Crazy – Crackling like a fire that all but devours the listener whole, an infectious beat and raging high hats come on hard from the intro, then proceed to work at a monumental energy level that earns the title well, reveling in a glorious insanity that balances consummate skill and vision for what gets the dance floor cracking.
Time to Play – Unapologetically wild and thoroughly capable of making any crowd beg for more, tinny drum work and upbeat synthesizers set the pace at a quick-footed sprint, keeping the spirit celebratory while integrating some of the classic techno effects and rhythms that hardcore fans love to hear and come back for time and again.
Crazy (Spartaque Remix) – With rhythms snapping like a field of firecrackers that play at top speed for the duration, this riff on the title track takes the source material into a massive sound that can easily fill any venue large or small, building a world of its own with raw power and danceability to spare.