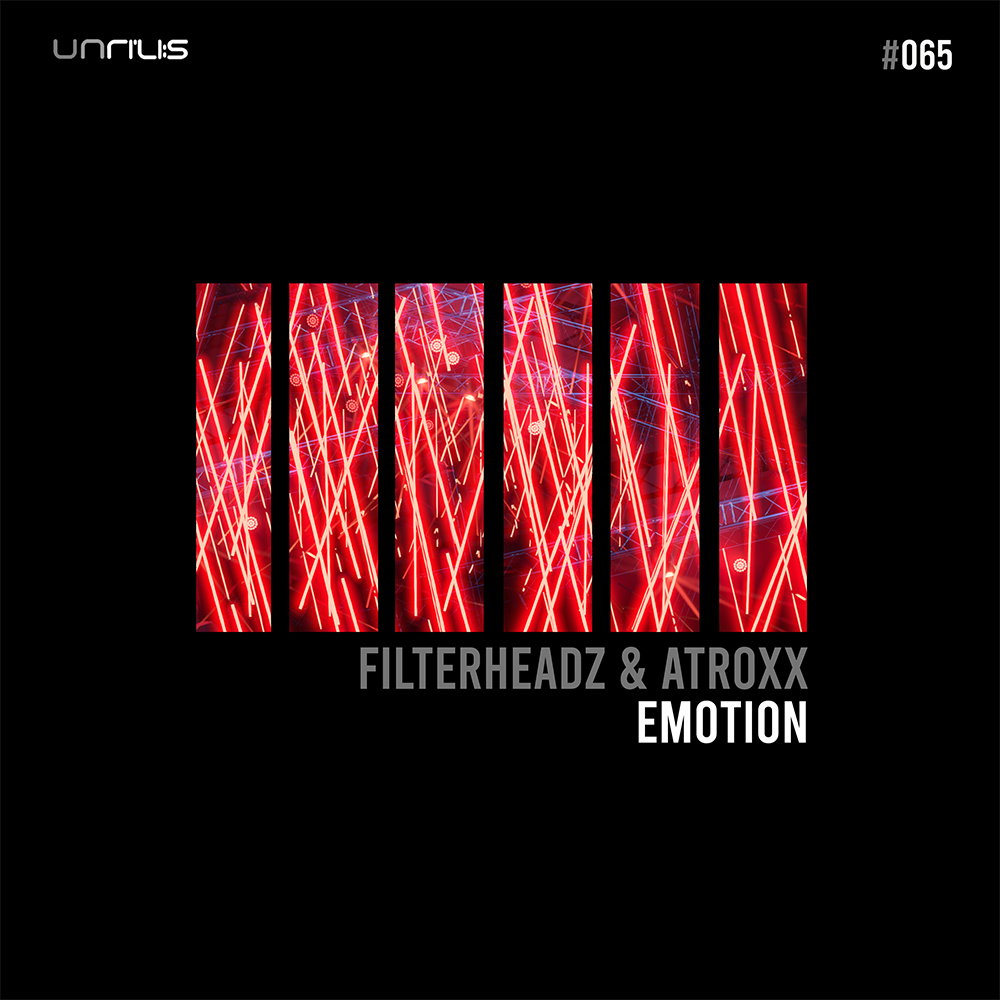 Filterheadz & Atroxx "Emotion" EP is Now Out on Unrilis.
Filterheadz are making their debut on Rino Cerrone's Unrilis with a four track release made in collaboration with Atroxx.
Belgium-based duo Filterheadz have been releasing techno for nearly two decades and during that time have racked up an impressive back catalogue on labels including UMEKs 1605, Carl Coxs Intec, Christian Smiths Tronic and many more of technos most iconic imprints.
Atroxx joins the veteran duo as someone who is fast building a name for himself as an exciting new talent having already featured on Sians Octopus, Markantonios AnalyticTrail, Coyus Suara and Pleasurekraft's Kraftek.
Blending the timeless style of the Filterheadz with the new school flavour of Atroxx, this release crosses the generations with a style perfect for the dance floor.
Emotion opens the release with its explosive bursts and arpeggiated melody with a warm analogue sound that combines perfectly with the flow of the rattling percussion. Lifting things up a gear is the frantic synth line and throbbing sub bass of Trust, where Interstellar Diaries brings an old school influence with hoover synths, ominous pads, and mysterious vocals. Closing the release is the ambient Black Box that is the perfect tool for building tension before starting a DJ set.