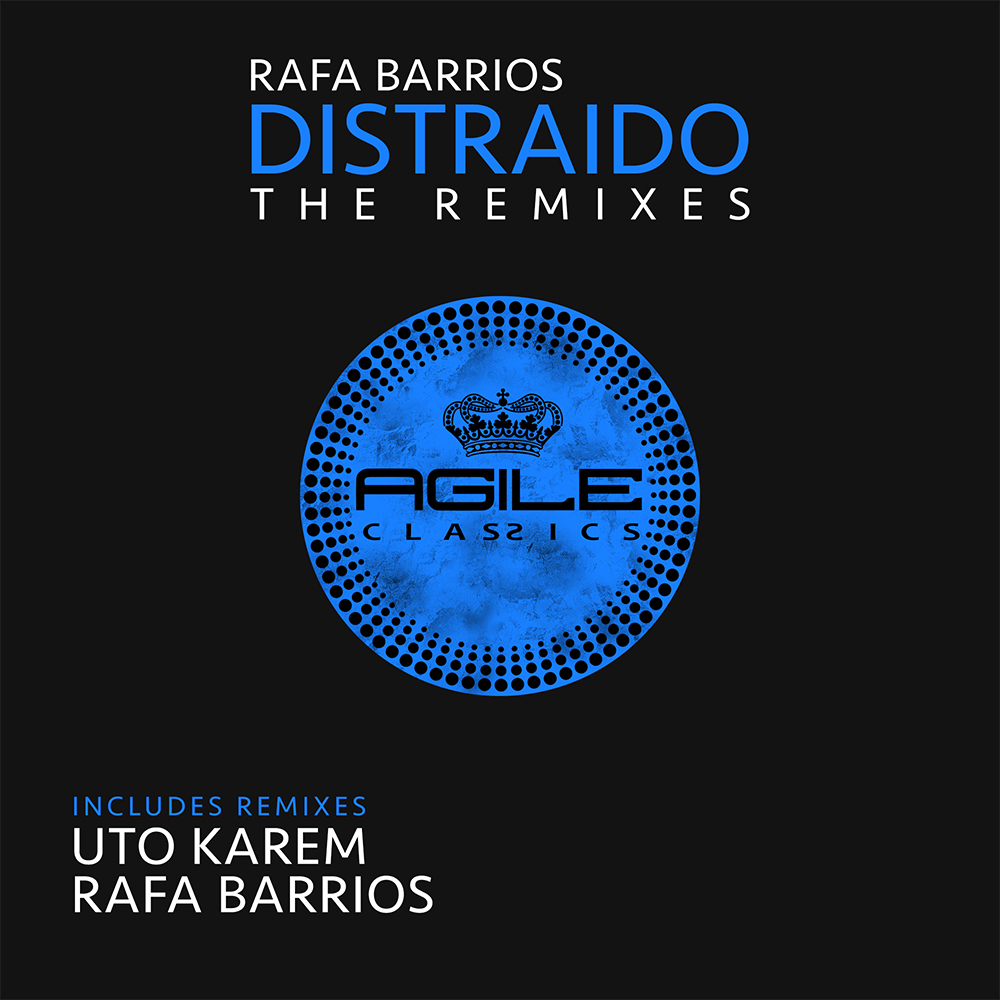 Rafa Barrios & Uto Karem Revived Distraido on Agile Recordings.
Uto Karem's label Agile Recordings has recently launched a special series aimed at revitalising some of the best known tracks from their beloved back catalogue starting with Rafa Barrios' classic "Distraido".
The release includes a remastered version of the original that chunks up the sound to give it additional impact on the dance floor, and it also includes two new remixes from Uto Karem himself.
Spanish artist Rafa Barrios has also featured techno focused tracks on labels including KD Music, Intec and 1605, with "Distraido" being a perfect example of his style with a blend of tribal percussion, spoken word vocals and dark atmosphere.
One of Italy's most accomplished techno artists, and a pioneer of the country's club scene, Uto Karem has released many tracks on labels ranging from Richie Hawtin's Plus 8 to Dubfire's SCI+TEC.
First of the two remixes by Uto Karem is the "Groove Mix" which is a deeper version with a stripped back style that draws focus on the rolling groove. Second of the two reworks is the rough and ready "Raw Mix" that toughens up the original to give it extra aggression.